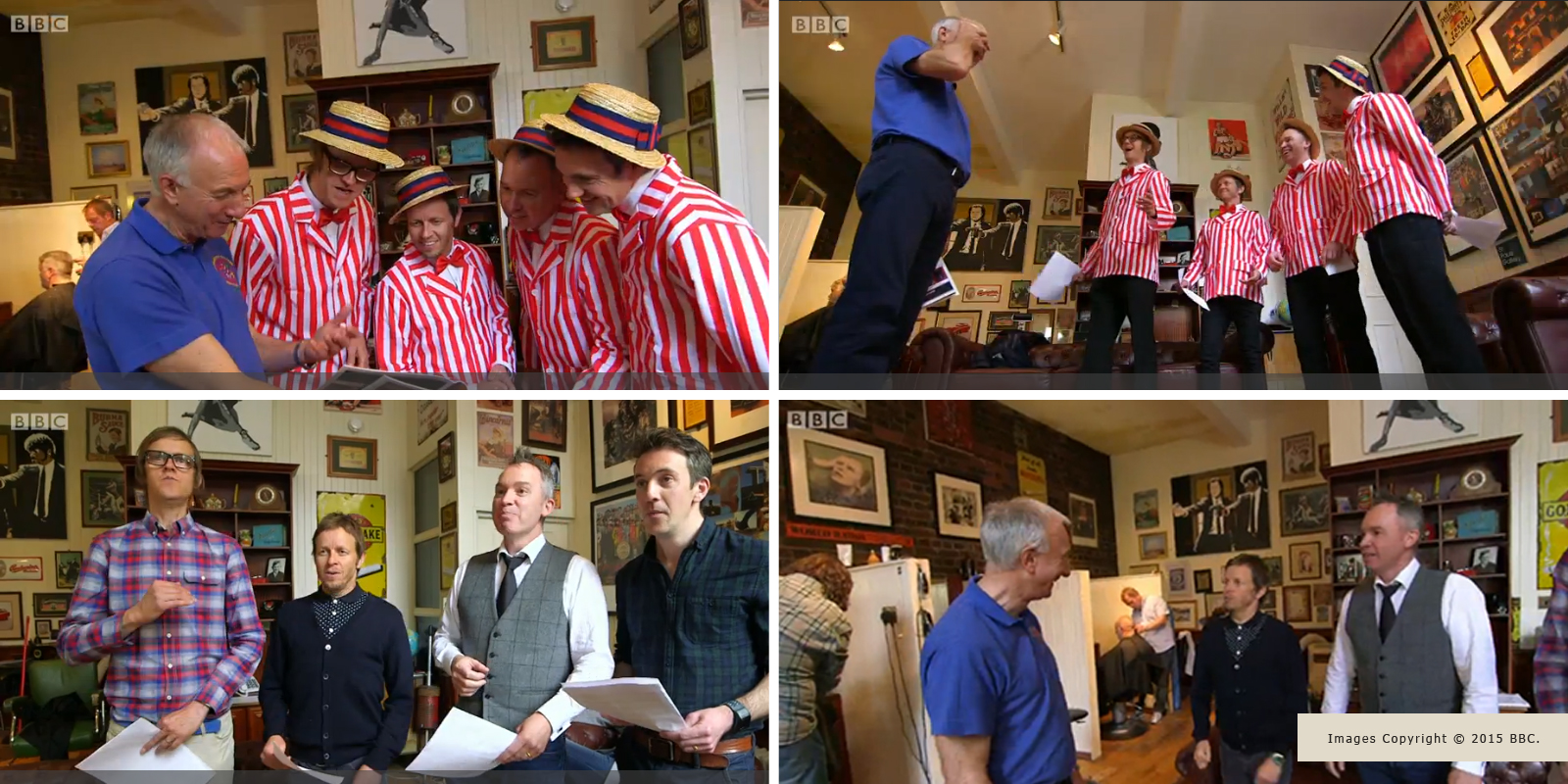 Jakes Barbers were selected as the backdrop to The One Show's newly formed Barber Shop Quartet's first practice session by their regular client and world renowned Barber Shop Quartet trainer and World Championship winner, Rod Butcher.
Rod, with over 40 years Barber Shop Quartet experience, was approached by the BBC's One Show Street Barber Michael Douglas, to train TV musical maestro Richard Mainwaring, ex Chorister Joe Crowley, and Alex Riley. The four presenters are to represent The One Show and compete at the UK's Barber Shop Quartet National Championships.
Scroll through some stills from The One Show Barber Shop Quartet Feature
Being a regular client of Jakes Barbers for many years, Rod selected Jakes Barbers as the ideal backdrop because it provided a fascinating and apt Barber Shop experience, with filming taking place May 2015.
Colin and Gary of Jakes Barbers continued to cut and style hair whilst filming took place and they can be seen working in the background. The Barber Shop Quartet team commented how amazing they found the Barber Shop, with Street Barber Michael Douglas commenting that he thought the interior was a stunning reflection of modern Barber Shops, and was amazed to learn that the shop had been fitted in the early 90's!
You can see the programme originally aired on 08th December 2015 on BBC's iPlayer here (Jakes Barbers appears approximately 10 minutes in).